Agmaster Press Wheels offer flexibility to suit all seeding conditions. The press wheels mount to a false bar behind the last rank of seeding tynes.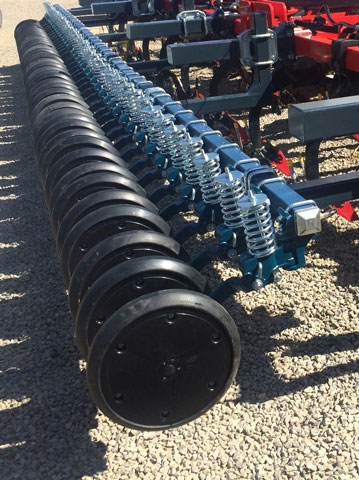 Individually mounted for independent pressure


Self tracking


Semi-pneumatic tyres for soil shedding


Down pressure adjustable


Extra inner-spring option for additional pressure


Can be lifted and locked when not required


Wheel-offset spacer option for clay shedding


Light weight but robust - module weight 10kg
TYRE PROFILE OPTIONS
50mm Flat Tyre

Crumbles sides of narrow slot

70mm "V" Tyre

General purpose in mixed soil types

95mm "V" Tyre

Wide press on light
sand soils

100mm "W" Tyre

Recommended for use with paired
row Seeker Boot
Suitable tyre profile will depend on seeding boot style, soil conditions and desired finish. Seek local experience or contact an Agmaster Sales Consultant for to discuss.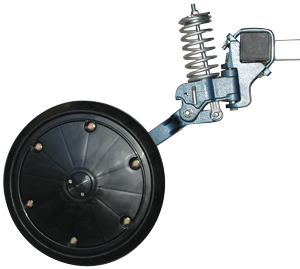 PRICE: Complete module pictured is $420-$440 +GST depending on the tyre profile selected. For specific prices, part numbers and optional extras, use our Presswheel Kit Builder or view our Parts Book.
PRESSWHEEL FRAMEWORK OPTIONS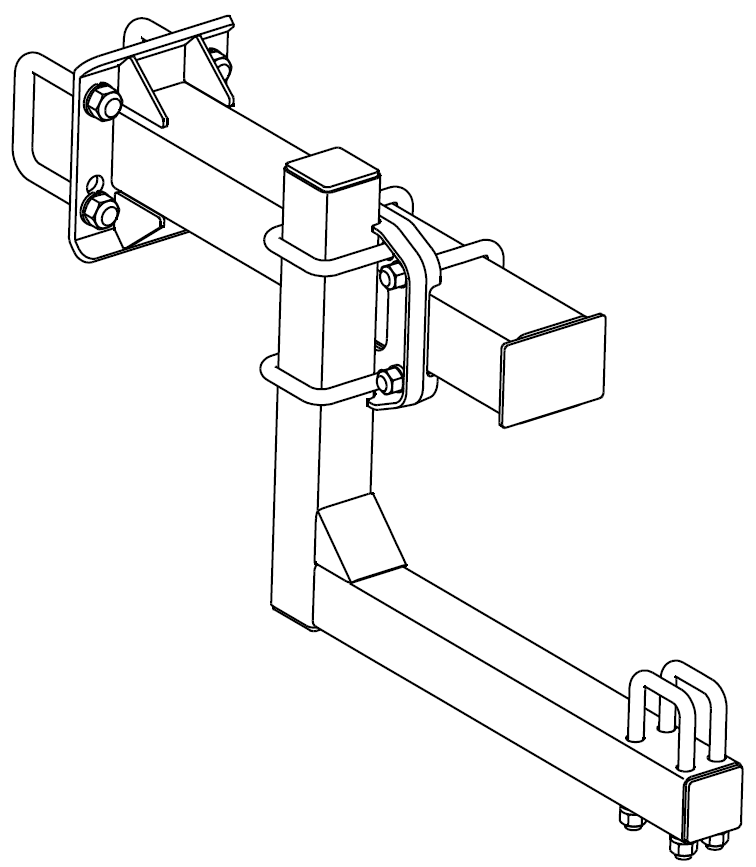 Fixed Extension Arm
Used when presswheels are permanent with provision for an adaptor plate to be welded to end of main arm to add harrows in combination. If no harrows used, two arms required per section of bar and a third arm is recommended for any sections with more than 18 presswheels. A typical folding machine will require six or seven arms. Mount bar secures to the end of these arms. Weight 35kg.
PRICE: $550exc. GST ($605 inc. GST)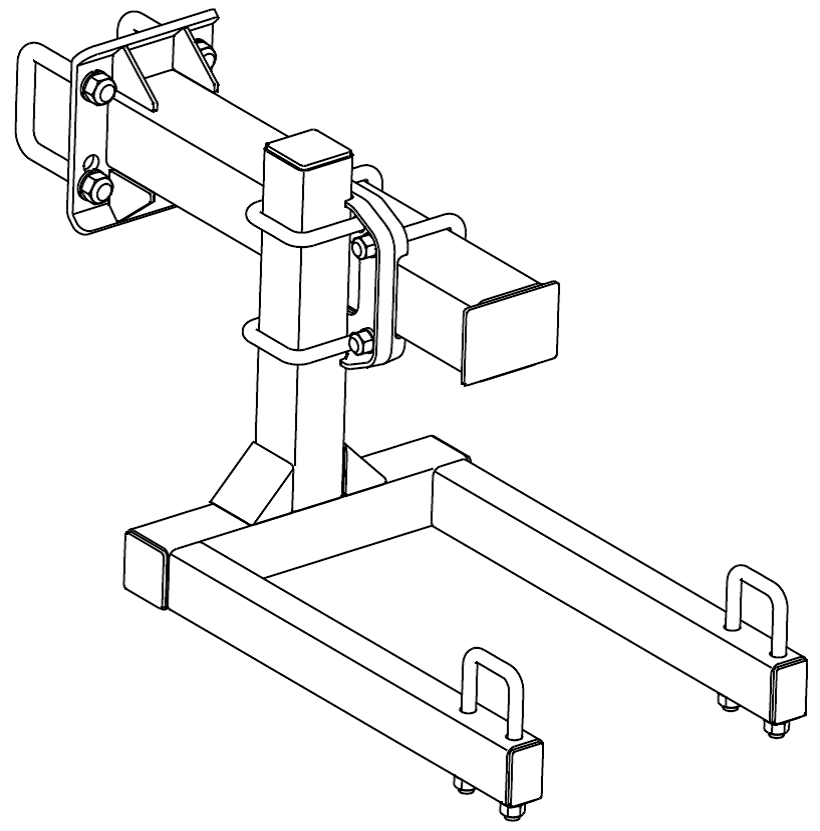 Fixed Extension Arm with Double Dropper
Used in conjunction with above arms on short sections of folding machines ie. 7ft or less with upto 10 presswheels. (Typically used on short outer wings of double fold machines). Mount bar secures to end of arm. Weight 40kg.
PRICE: $700exc. GST ($770inc. GST)

For assistance calculating required framework, use our Presswheel Kit Builder
Telecarrier Arm - Presswheels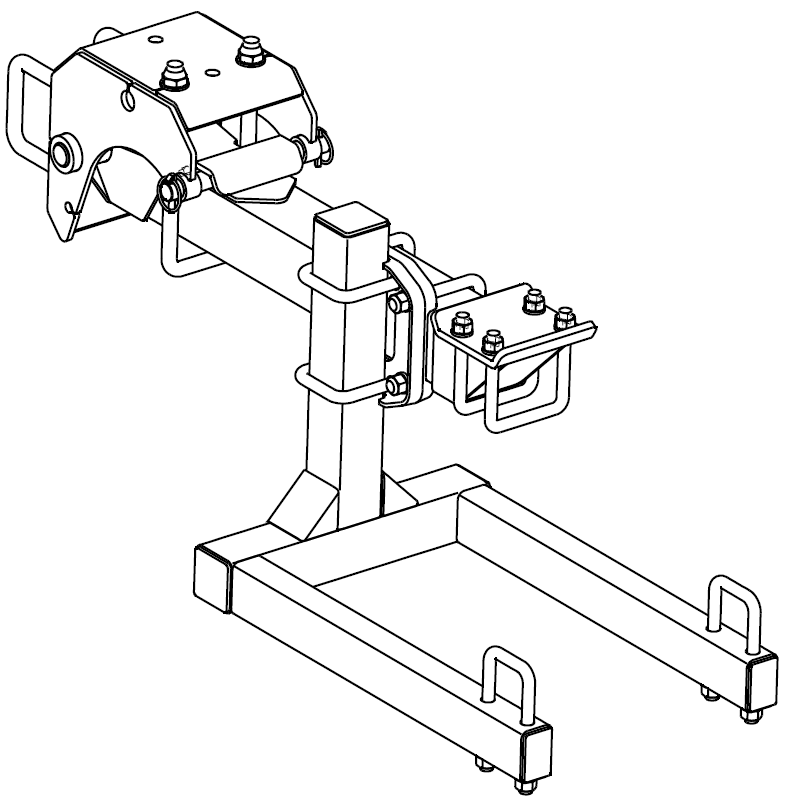 Used when presswheels are to be interchangeable with harrows. Can mount upto 10 presswheels per arm. Mount bar secures to end of arm. Weight 55kg
PRICE: $1,200exc. GST ($1,320 inc. GST)

Mount Bar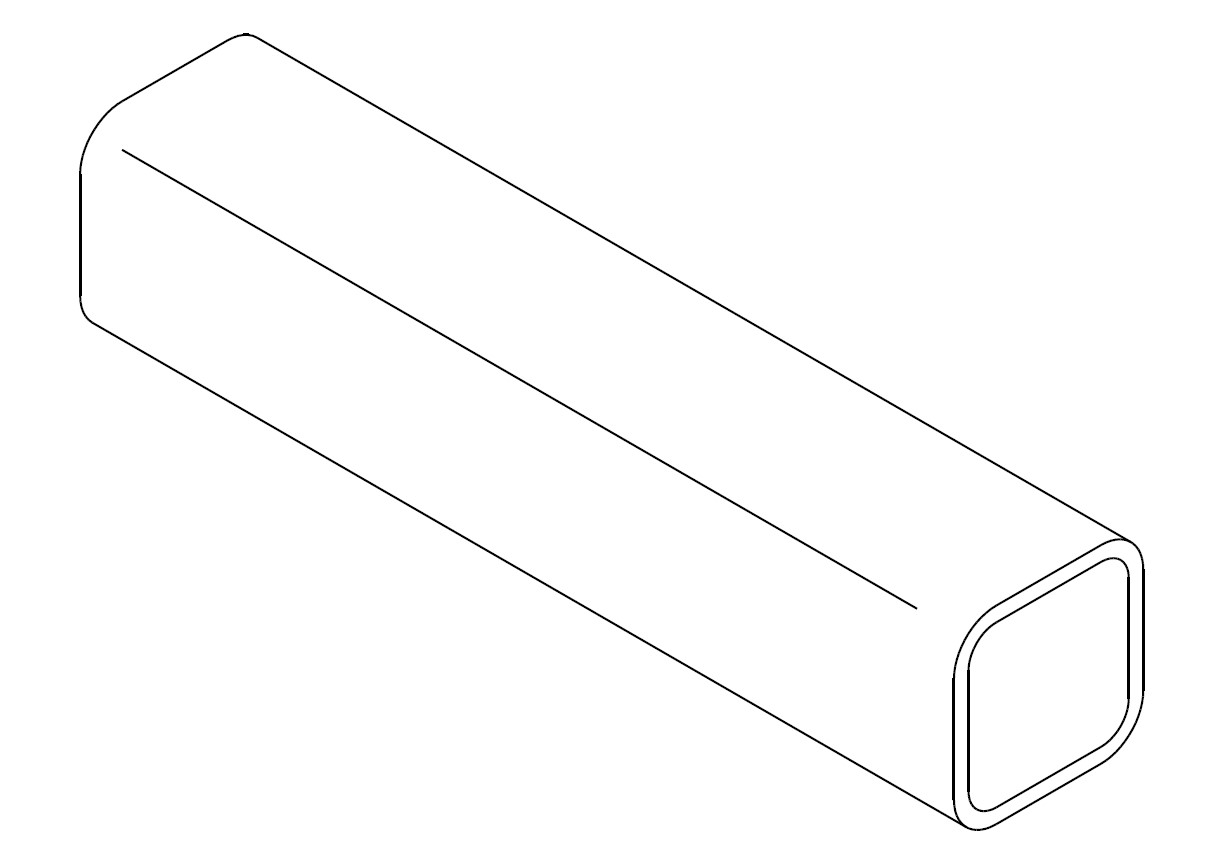 65 x 65 x 4RHS secures to the end of arms detailed above for presswheels to mount to. Typical 3 section folding machine will require 3 pieces of this bar cut to lengths specific to machine.
Agmaster will only supply to customers collecting from Welshpool Warehouse due to freight issues with such long parts. All other customers to source locally
PRICE: $45/m exc. GST ($49.50inc. GST). Includes bar being cut to length and plastic knock in caps
For more information and part numbers please view our Parts Book