Mike Glenn
Mike is one of the founders and owners of Agmaster and took on the Western Australia Sales Rep role in 2011. When "No-Till" was first introduced, Mike was a part of a team who began promotion of the concept. They travelled throughout Western Australia introducing the idea to local farmers through seminars and then interstate as word of WA's success with the new No-Till farming practice spread. In the decades since Agmaster was established, Mike has been involved in the development of many of the Agmaster products that are sold today. His years of development experience, knowledge of the No-Till concept and technical understanding of Agmaster's product range allows Mike to provide his customers and staff with a wealth of useful information.
Renee Attwood
Renee started as our Western Australia Receptionist but quickly proved herself to be a valuable member of the Sales and Parts team. She began with us in early 2015 after moving over from New Zealand (but don't let that put you off!), where she grew up on a dairy farm and spent four years working in and managing a Farm & Pet Veterinary Practice. Renee's upbringing and professional background resulted in her interest in the agricultural industry and she is enjoying learning about the broadacre farming practices here across the ditch. Renee has become familiar with the Agmaster product range during her time here and is a useful contact for sales enquiries, spare parts and general customer service.
Rowan Cox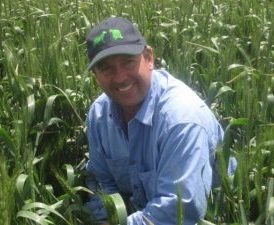 Rowan is from Coolah and has been our sales rep for New South Wales and Queensland since 2010. From his base in central New South Wales, Rowan can easily service Agmaster's expanding customer network. He has been travelling widely over the past few years to meet clients and dealers to help with their enquiries about our broad range of products available for the conversion of most cultivating machines into very effective No-Till seeding machines. Rowan provides a great source of information for our New South Wales customers with his extensive knowledge of Agmaster's product range as well as an understanding of how they can be fitted to nearly all seeders and cultivators.
Dan Bolwell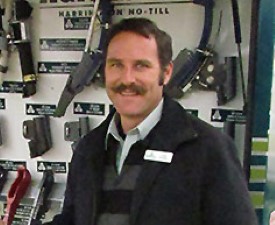 Dan is the Agmaster Sales Representative for Victoria, Tasmania and Southern Riverina of New South Wales. Dan is based in Melbourne and brings a wealth of agricultural experience and knowledge of tillage systems to his new role.
Agmaster's expanding range of seeding systems have been taken up by many farmers across all areas of Victoria and the appointment of Dan as the dedicated State Rep will provide the support Victoria now needs. Dan will further improve the level of service to all farmers and dealers in Victoria.

Ray Harrington
Ray along with his brother David developed the knife point and closer plate system to suit their harsh soils in Darkan, WA, in the early 1980s. Their progressive attitude has been used to develop and test all Agmaster products on their farms. Ray continues to travel widely for Agmaster to promote products at Field Days and dealer seminars, Ray is available to help any farmers with any problems they have with their cropping programs. Ray is now working on his seed destructor system which destroys over 99% of the weed seeds coming off the sieves of the harvester. Ray's continuing ability to think outside the square and challenge conventional thinking to solve problems in his farming system is inspirational to all that he meets.